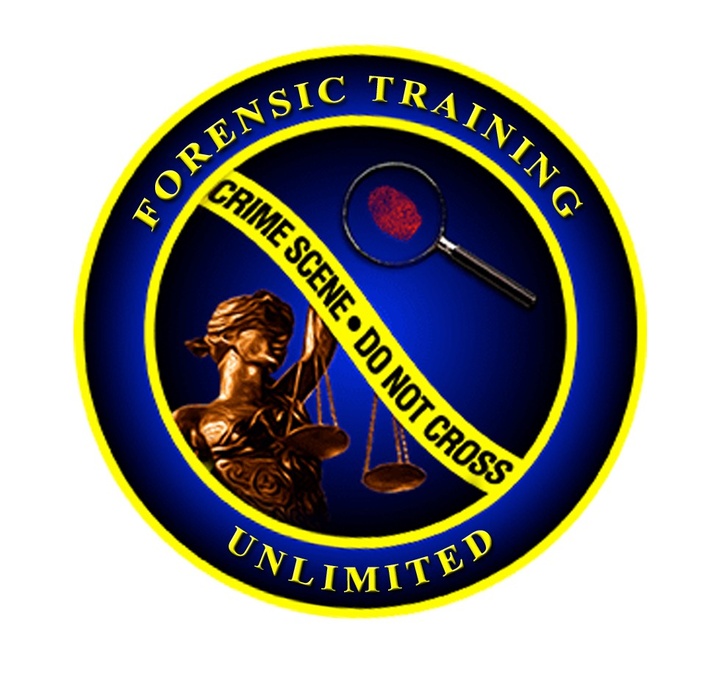 The Forensic Science Academy: Get Hands-On Training and Start Your Forensic Career in 6 Months. Training Starts 2021
Learn about the Hands-On Training Modules Starting 2021
Watch Promo
WELCOME
TO
THE FORENSIC SCIENCE ACADEMY ORIENTATION SESSION
THE FORENSIC SCIENCE ACADEMY
NEXT CLASS STARTS
2021
Are you ready to start your forensic career but don't know where to begin?

Confused about what TYPE of forensic job you want?
Do you need forensic experience?
Want to know the secrets of getting hired in a forensic position?
Are you ready to start learning from forensic experts?
Do you want to connect with other forensic students and grow your professional network?
Have you applied to forensic positions but were turned down because you don't have experience?
This course explains how you can get started training with forensic experts so you can start your forensic career.
What is The Forensic Science Academy?

We are located in Southern California and offer hands-on training specifically designed for students since 1997. We are considered the premier forensic training program for students who are ready to jump from being a forensic student to being a forensic professional. We've trained many like you and many of those are now working as a forensic professional or in law enforcement.
The Academy is offered yearly and is limited to 20 students. We keep our training groups small so you can have more contact time with your instructor and get all your training questions answered.
WE WANT TO GET YOU TRAINED!
We offer specialized training modules such as crime scene investigation, death investigation, forensic photography, blood stain patterns, bullet trajectory, fingerprint classification and comparison, dusting and lifting of latent prints, and much more. All of our training modules consist of hands-on training and lecture materials.
IS THE ACADEMY RIGHT FOR YOU? ENROLL IN THIS COURSE.
This course answers all your questions about the hows and whys joining The Forensic Science Academy is the answer to some of your forensic training questions:
How can this training help me get a forensic job?
How do I join The Academy?
What type of training does The Academy offer?
What will I learn from taking The Academy training modules?
WHY TAKE THIS COURSE?
If you aren't sure whether or not The Forensic Science Academy is right for you, take this course and get your answers to your questions!
Learn how the Academy can help you get started, the modules The Academy offers, what type of training you will receive, the benefits of hands-on training, and much more.
NEXT FORENSIC SCIENCE ACADEMY STARTS
April 2021
in
Southern California
REASONS TO ATTEND THE FORENSIC SCIENCE ACADEMY
Considered the premier training program for forensic science in Southern California since 1996

Provides specialized training for students in the areas of crime scene investigation, crime scene and forensic photography, fingerprint classification and identification, and medico-legal investigation (death investigation)

Offers over 100 hours of hands-on training in a monthly format which is ideal for working and undergraduate students

Instructors are considered experts in their respective fields with over 50+ years of combined service

Small class size ensures each student will receive one-on-one instruction

Recognized as a leader in providing forensic training to students with many of our former students being hired in forensic/forensic related positions

Each training module is competency based which enables students to obtain the skills required to test for forensic positions

Program provides training resulting in gaining the knowledge necessary for securing evidence from the crime scene to the courtroom

Unique off-site training trips scheduled during The Forensic Science Academy so students can apply training techniques in the 'real world'

Career mentoring and tips provided throughout The Forensic Science Academy

Registration includes all books and materials needed in The Forensic Science Academy

Upon successful completion, each student receives certificates of completion which can be used to show 'professional proof' when applying to positions

Professional relationships are established with instructors who can act as mentors for your career

Open job positions are announced often times BEFORE being posted to the general public

Online courses are offered as supplemental material to the topics presented in The Forensic Science Academy

Scene case studies such as homicide, scene management, crime scene photography, high profile cases, and historical events in forensic science, are presented
Your Instructor
Terri has been teaching forensic science and criminal justice courses for over 15 years. Her education and experience includes business management, science, law enforcement, and forensics. She has a MS in Forensic Science (emphasis in Investigations) and loves to teach and educate others in forensic science and criminal justice topics and techniques. She is the founder of Forensic Training Unlimited LLC (FTU), which is located in Southern California. FTU offers hands-on training, workshops, seminars, and online training courses.
She has several POST certificates, has trained with Los Angeles County Coroner, Orange County (CA) Sheriff's Department, and holds professional memberships in Southern California Association of Fingerprint Officers, International Association for Identification, Latino Peace Officers Association, and the California State Division of the International Association of Identification.
She has presented at the International Association for Identification, served as a guest lecturer in forensic and criminal justice topics, as an Adjunct Instructor at several colleges and universities.
Terri, who holds teaching credentials, is passionate about bringing students closer to their forensic career goals.
Stay Connected! Get Trained!

Course Curriculum
Get Notified When Class 2021 Opens for Registration
Available in days
days after you enroll
Introduction/Terri Armenta
Available in days
days after you enroll
Forensic Science. What is it?
Available in days
days after you enroll
Frequently Asked Questions
What is the 'course' all about?
The course is an orientation to our Forensic Science Academy, a hands-on training program located in Southern California. The course is here to answer your questions about The Academy and what the The Academy can do to help you start your forensic career.
I don't have any prior forensic training. Can I still apply to The Academy?
YES! You don't need prior knowledge or skill set to join The Academy. A desire to learn and train with forensic experts is the pre-requisite to this program.
I work full-time. When are these classes held? What time? How long?
Our training courses are held on Saturday and Sunday. The Academy is designed for working adults and students who may be attending classes during the week. The specific times for the classes depends upon the class itself. There are some classes that last for two days (8 hours each day); others that last for 4 or 5 days--weekends only.
I'm really interested. Where can I get more information?
To get more information, please complete the either the interest form in the curriculum preview.
This course is closed for enrollment.