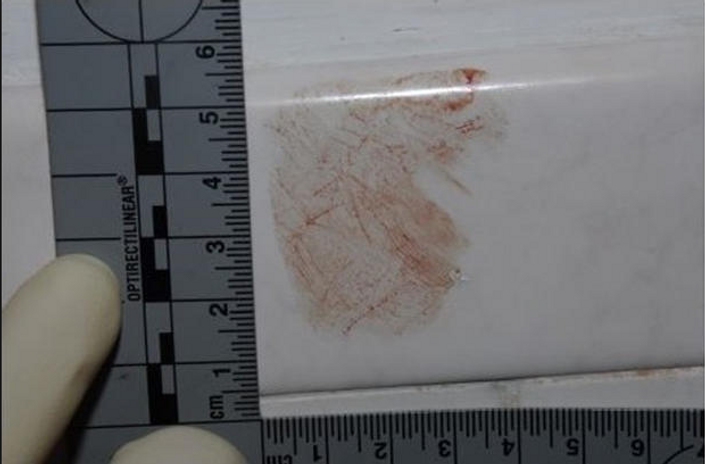 Evidence Course Package: Types and Classifications of Forensic Evidence+Bloodstain Patterns+Forensic Entomology
This collection of courses includes THREE individual training classes related to forensic evidence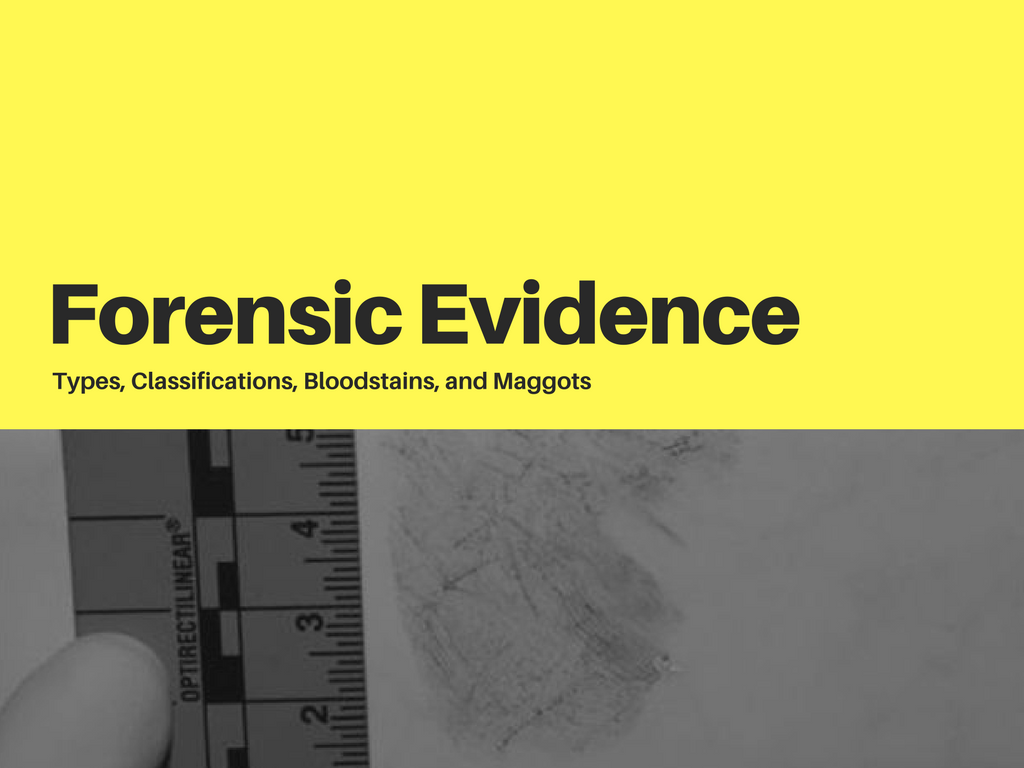 This course includes THREE (3) individual classes:

Types and Classifications of Evidence, Exploring Evidence Series: Blood and Bloodstain Patterns, and Exploring Evidence Series: Forensic Entomology--Maggots and Flies
Course #1: Types and Classifications of Forensic Evidence

Evidence can be anything, large or small, seen or unseen, that is generally associated with a scene.
As a forensic student, you need to know the types of evidence and what classifications associated with forensic evidence, otherwise you may miss collecting vital evidence to the case.
Evidence can and does differ from scene to scene. However, the types and classification of evidence remains the same.
But with so many different types of scenes and pieces of evidence, how can you figure out how to classify a piece of evidence and how can a piece of evidence be linked to a suspect or victim?
This text based course provides a clear explanation of some commonly found pieces of evidence and how evidence can be typed and classified.
This course answers why:
evidence types are reviewed
evidence classifications are needed
the value of evidence is important in any investigation
eyewitness accounts have limitations
a forensic professional has a main goal when collecting/analyzing evidence
After completing this course, you will be able to:
explain the difference between indirect and direct evidence which increases your confidence when testifying in court
know the classification types of evidence which is important when collecting evidence at any crime scene
define physical evidence and provide common examples of evidence found at scenes
know the difference between individual evidence and class evidence which further increases your value as part of the forensic investigative team
This is a complete introductory course and includes video, ebooks (bonus), related articles, and evidence related case studies.
This course is intended for students who are studying forensic science, legal studies, police science, criminal justice, and forensic related professionals such as private investigators, who need a basic foundation of forensic evidence and review the importance of the forensic classification and types.
The benefits of completing this course include:
increased awareness of specific forensic evidence when being collected
having a clear understanding as to WHY evidence must be typed and classified
course provides professional proof and and be placed on your resume and LinkedIn profile
material presented can be used as a resource and supplement to other courses taken
certificate of completion (when requested) can be used to build professional portfolio
Course #2: Exploring Evidence Series: Blood Evidence and Bloodstain Patterns
This course is part of our Exploring Evidence Series--a set of mini courses that highlight specific topics within a particular forensic discipline.
This course focuses upon blood evidence and bloodstain patterns both which provide invaluable information during the investigation process:
What happened at the crime scene?
Was the victim moved?
Where is the source of the bloodstain pattern?
Was the victim shot?
Was the victim stabbed?
What is the origin of the blood?
Does the blood evidence tell a different story than a witness statement?
Course Includes:
blood evidence lecture
scene photos
(2) case studies
(1) practicum
Course #3: Exploring Forensic Evidence: Forensic Entomology--Maggots and Flies
Just the sight of maggots sends chills up your spine, right? But maggots have a special place in a forensic investigation. In fact, maggots can provide valuable information such as the time of death of the decedent.
This course, part of our Exploring Evidence Series, provides an introduction to the wonderful world of maggots!
Yep, you read that right!
Once a person dies, his or her body starts to decompose, and depending upon the environmental conditions, the body will decompose at various rates and go through various different stages. By collecting insects feeding on the body, found on the body, and surrounding the body, investigators are able to determine estimated time of death.
Flies are great at discovering dead bodies, often time before beetles arrive. However, it is the blow fly that is usually associated with a decaying body. Blow flies usually arrive in the early stages of decomposition and can provide the most accurate estimated time of death.
After completing this course, you will be able to discuss and:
observe the effects of maggot activity on decedent to improve your learning process
explain why entomology evidence is important in an investigation and how it can help prove/disprove testimony
gain a basic understanding of forensic entomology and improve working knowledge
Course includes practicums, quiz, discussion activities, and case studies.
Your Instructor
Terri has been teaching forensic science and criminal justice courses for over 15 years. Her education and experience includes business management, science, law enforcement, and forensics. She has a MS in Forensic Science (emphasis in Investigations) and loves to teach and educate others in forensic science and criminal justice topics and techniques. She is the founder of Forensic Training Unlimited LLC (FTU), which is located in Southern California. FTU offers hands-on training, workshops, seminars, and online training courses.
She has several POST certificates, has trained with Los Angeles County Coroner, Orange County (CA) Sheriff's Department, and holds professional memberships in Southern California Association of Fingerprint Officers, International Association for Identification, Latino Peace Officers Association, and the California State Division of the International Association of Identification.
She has presented at the International Association for Identification, served as a guest lecturer in forensic and criminal justice topics, as an Adjunct Instructor at several colleges and universities.
Terri, who holds teaching credentials, is passionate about bringing students closer to their forensic career goals.
Stay Connected! Get Trained!

The course was informative and provides me with a starting insight into which direction I would like to travel in the field of forensics down the road. Thank you for providing courses like this! Will be signing up for more after the 1st of the year.
- Michelle Hartman-Unruh
Course Curriculum
Introduction
Available in days
days after you enroll
Purpose and Types of Evidence
Available in days
days after you enroll
Classification of Evidence
Available in days
days after you enroll
Courses Included with Purchase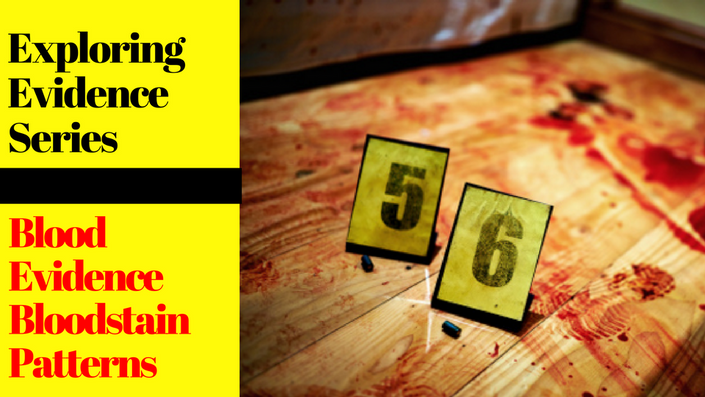 Exploring Evidence Series: Blood Evidence and Bloodstain Patterns
What Blood Stain Evidence Tells About a Scene
$27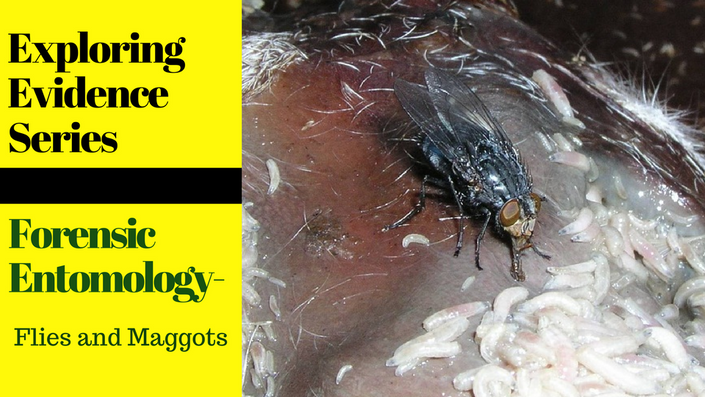 Exploring Evidence Series: Forensic Entomology--Maggots
Just a little bit about maggots and forensic evidence
$27
Original Price: $54
Frequently Asked Questions
What does this bundle include?
This bundle includes 3 courses: types and classifications of evidence, blood evidence and blood stain patterns, and forensic entomology.
Why should I take this course?
The course provides a general overview of the types of forensic evidence and the different classifications of evidence. This information is a MUST HAVE if you plan to have a career as a crime scene or other forensic professional. The other two courses enforce your learning of forensic evidence by providing cases studies and interactive practicums.
I finished the course. What other course would you recommend taking after this one?
All of our courses are great companion courses. We offer a bundle course package that includes this course, plus two other courses--Blood Evidence and Forensic Entomology. Check it out.
When does the course start and finish?
The course starts now and never ends! It is a completely self-paced online course - you decide when you start and when you finish.
What if I'm not happy with the course?
If you are unhappy with the course--for any reason--let me know! I want to make sure all of your questions are answered. The course offers a 30 Day Money Back Guarantee--no questions asked.
How long do I have access to the course?
After enrolling, you have unlimited access to this course for as long as you like - across any and all devices you own--so you can learn anytime and anywhere.