Case Study: Sam Sheppard Case--Investigative Errors
Review: Sam Sheppard Case
Background:
SHEPPARD MURDER CASE
The SHEPPARD MURDER CASE (1954-66) assumed legal importance when Dr. Samuel Sheppard's 1954 conviction for the murder of his wife was set aside by the U.S. Supreme Court on the grounds that the defendant was not sufficiently insulated from the excessive publicity surrounding the case, and thus was denied a fair trial in Cuyahoga County Common Pleas Court. This decision helped define what protections from adverse media coverage were necessary under the 14th Amendment to the Constitution.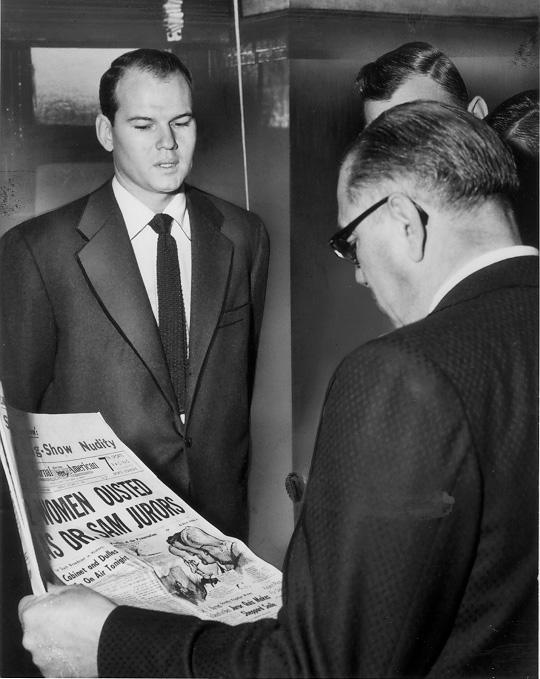 On 4 July 1954, Marilyn Reese Sheppard was found murdered in her BAY VILLAGE home by her husband Sam, who said that a bushy-haired intruder had killed his wife. Shappard maintained his innocence despite questioning by officials, but Cleveland newspapers, particularly the CLEVELAND PRESS and its editor, LOUIS SELTZER, demanded his arrest, alleging that the Sheppard family was conspiring to shield Sam from the authorities.
The publicity intensified with Sheppard's arrest of 30 July and continued through his 9-week jury trial, presided over by Judge EDWARD BLYTHIN. The prosecution, led by John J. Mahon, presented evidence which included analysis of bloodstains found in the house and used Sheppard's affair with Susan Hayes, a former lab technician at Bayview Hospital, to establish a motive for the murder. In what was called a "carnival atmosphere," the defense, led by Wm. J. Corrigan, Sr., failed to convince the jury of Sheppard's innocence.
He was convicted of 2nd-degree murder on 21 Dec. 1954 and sentenced to life in prison, where he continued efforts to secure his release. Ten years later, Sheppard's new attorney, F. Lee Bailey, charged Judge Blythin with improper conduct in Federal court. Although Bailey won his client's release, the decision was overturned on appeal, and he went to the U.S. Supreme Court.
In 1966 the high court supported the original ruling, citing Blythin's failure to protect Sheppard from the inherently prejudicial publicity that had saturated the country. The State of Ohio, which had the option to retry Sheppard, did so in the fall of 1966, but this time he was found not guilty. Sheppard died of liver failure.
Review the crime scene photos here-->https://engagedscholarship.csuohio.edu/police_investigation_photos/
You may review as many of the photos as needed to answer the following questions related to the case:
List at least 10 investigative errors related to this case.
Describe in detail the specific error and what should have been done to eliminate the error.
Submit your assessment of the errors in the comment section below.
Complete and Continue